1-888-231-7580 TOLL FREE PHONE < ----- > 1-888-329-3269 TOLL FREE FAX
ELECTRICAL ENCLOSURES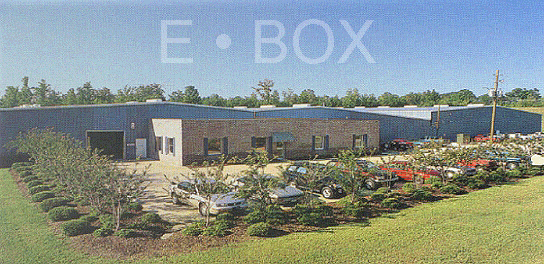 Founded in 1988, E • BOX is one of the largest independently owned and operated manufacturers of electrical enclosures products in the southeast. Our company, with its team of over 70 employees, supplies enclosures to electrical distributors across the country.
E • BOX offers a wide range of enclosures to meet your needs. We welcome custom and modified enclosures orders, whether in stainless, aluminum, painted or galvanized materials.
E • BOX is ready to help you succeed. Speed in quoting and delivery sets us apart from the competition. Flexibility, convenience, and ease of ordering are what you will experience when working with us.

E • BOX is a License Of Underwriters Laboratories, Inc. manufacturing superior quality enclosures to meet the ever increasing demand for "listed" electrical enclosures. Through highly personalized service, rapid response, flexibility, product quality and durability, E • BOX has established a sterling reputation of total commitment to our customers.